Privacy Policy | Metal-Projects
Privacy Policy
EUROLEAD PROJECTS S.R.L.
Last Updated: 04/09/2022
METAL-PROJECTS.COM (formerly known as EUROLEAD PROJECTS S.R.L.) In addition to providing customers and potential customers the option to buy metal parts and assemblies they need from Metal-Projects ("Customer"), the company offers a variety of services to help them with the manufacturing of their parts and assemblies. Metal-Projects maintains a network of independent manufacturers ("Partners") that can carry out manufacturing tasks on the company's behalf. Metal-Projects offers Partners a range of services and tools to help them manage their manufacturing operations. Customers, manufacturing project submitters, and partners (referred to as "You" collectively) interact with Metal-Projects and provide us with information through our software plug-ins, our online platforms at www.metal-projects.com (and all related subdomains) (collectively referred to as the "Website"), or by corresponding with our staff and other representatives in support of the various services that we offer to you as a Customer, Manufacturing Project Submitter, or Partner (collectively the "Services"). This Privacy Policy was developed by Metal-Projects ("Metal-Projects," "we," or "us") to inform you of our privacy practices with relation to the data we collect from you when you use the Services and visit our website. This Privacy Policy statement seeks to inform you of how Metal-Projects collects and processes your personal data (i.e., when we are the Controller) through your use of the Website and our Services for our own purposes (i.e., where we are the Controller). It is meant to fulfill our obligations as a Controller of Transparency under the "GDPR" or "General Data Protection Regulation," a piece of European data protection legislation. This Privacy Policy does not describe how we process personal data on our customers' or any other person's instructions (i.e., where we act as a Processor). This Privacy Policy may be updated from time to time. If we make any changes to the way we use your personal information, we may send you a notification through email to the most recent email address you have given us, as well as by prominently publishing a notice of the changes on our website. Any modifications to this Privacy Policy will take effect thirty (30) calendar days after either we send you an email notifying you of the changes or we post a notice of the changes on our website, whichever comes first. New users of our Services will instantly be affected by these changes. Please keep in mind that you are always in charge of changing your personal information to provide us access to your most up-to-date email address. If the most recent email address you gave us is invalid or for any other reason is unable to send the notice specified above to you, our dispatch of the email containing the notice will still serve as an effective notice of the changes outlined in the notice. If you do not wish to permit changes in our use of your personal data, you must notify us prior to the effective date of the changes that you wish to deactivate your Account with us. Following notice of such changes, your continued use of our website or services constitutes your acknowledgment of such changes and agreement to be bound by their terms and conditions. What Information Do We Collect?
When you use our website and services, we gather information about you in a number of different ways.
Information You Provide
We only keep the data you willingly provide us. For instance:
When you create an account to log in to our website or as a Customer, Manufacturing Project Submitter, or Manufacturing Partner ("Account"), we may gather personal information from you, such as your first and last name, phone number, email address, company name, job title, and password. When you converse with a chatbot (the "Bot") or through other electronic or non-electronic channels (such as telephone conversation or through Whatsapp), we may gather personal data from you, such as your first and last name, contact information (including phone number and email), employer name, and job title. Depending on the type of services you are accessing whether you utilize support services or visit our website, we will gather all the data required to finish the transaction you have requested or approved. Your name, email address, credit card information, bank account information, social security number and/or tax identification number, billing information, and shipping information are few examples of this type of information. In order to operate and service your Account and provide the Services, we retain information on your behalf. If you email us with suggestions or other correspondence, we will keep your name and email address on file along with any further information necessary to respond to you. In rare situations, we may ask for photocopies of your ID and other relevant papers in order to authenticate your identity and avoid fraud. We will gather the data you give us when you take part in one of our surveys. We may also gather personal data at other locations on our website where it is explicitly stated that personal data is being gathered. If you send us a text message ("SMS") with comments or other communication, we may keep your name, phone number, and any other information contained in the SMS in order to respond to you.
Information Collected Via Technology
We collect certain information automatically via various technological means. We collect information via technology in the following ways:
Log Files. Like the majority of websites, ours automatically collects and logs certain information. This information includes IP addresses, browser types, operating systems, date/time stamps, clickstream data, and aggregate information on the pages consumers access or view (but not specific information on which pages individual users visit). We utilize this data to spot patterns, manage the website, and better cater our services to the requirements of our visitors. Cookies. Similar to many other online services, we use cookies to gather data. The term "cookie" refers to a tiny file that a website or its service provider uploads to the hard drive of your computer through your web browser to allow the website's or service provider's systems to recognize your browser and gather and retain specific information. We gather aggregate information about website traffic and user engagement through cookies to better understand your preferences based on prior or current site activity and to develop new tools and experiences for the website in the future. You have the option to either turn off all cookies or have your computer alert you each time one is sent. You can accomplish this by changing the settings in your browser (such as Microsoft Internet Explorer, Mozilla Firefox, Google Chrome, or Apple Safari). To discover how to correctly change your cookie options because every browser is a little bit different, look in your browser's Help menu. Some of our Services won't work correctly if you disable cookies since you won't have access to numerous features that make using our website more convenient. Cookies are exclusively used by us to store session data, customize content for you, and provide other services. Cookies are not used by us to collect personally identifying data. A pixel tag. We also employ "Pixel Tags," which are also known as clear GIFs, Web beacons, or Web bugs. Pixel Tags are tiny graphic pictures with a distinctive identifier that serve a similar purpose to cookies in that they track a user's online activities. Pixel Tags are invisible identifiers that are inserted into Web pages, as opposed to Cookies, which are saved to a user's computer's hard drive. Additionally, pixel tags help us deliver emails in a format that users can read and they let us know whether emails have been opened so that we can send only emails that are relevant to our users. We might utilize this data to scale back or stop sending messages to a user. Independent Analytics To better understand how users interact with the website, we employ third-party service providers (referred to as "Analytics Providers") like Google Analytics. Cookies are used by analytics providers to track things like how frequently visitors visit the website, which pages they visit, and which other websites they visited before arriving at the website. We only use the data we receive from analytics providers to make our website and services better. Analytics providers do not collect your name or any other personally identifying information; they just record the IP address that was assigned to you on the day that you visited the website. We don't mix the data we get from using analytics providers with your personal information.
No Special Categories of Personal Data
We do not gather any "Special Categories of Personal Data" about you, which are facts about your racial or ethnic background, your religion or philosophy, your sexual preferences, your political leanings, your membership in a union, your sexual life, your sexual orientation, your health, and genetic and biometric information. Additionally, we don't gather any data on criminal offenses and convictions.
How Do We Use Your Personal Information?
General use.
Unless we reasonably believe that we need to use your personal data for another reason that is compatible with the original purpose, we will only use it for those purposes for which we have specified it below. If we need to use your personal information for a different reason, we will update this privacy statement and let you know what legal justifications we have for doing so.
What is our "legal basis" for processing your Personal Data?
In respect of each of the purposes for which we use your personal data, the GDPR requires us to ensure that we have a "legal basis" for that use. Most commonly, we will rely on one of the following legal bases:
When we must carry out a contract with you that we are entering into or have already engaged into ("Contractual Necessity"). Where essential to protect our legitimate interests, which do not conflict with your interests or fundamental rights ("Legitimate Interests") Below, in bullet form, are further specifics concerning the particular legitimate interests pursued in relation to each purpose for which we use your personal data. Any situation when we must adhere to a legal or regulatory requirement ("Compliance with Law"). We make the following uses of your personal data:
Facilitate the creation of your Account on our network and ensure its security; Identify you as an individual using our system, the system of a third-party service provider, or the system of an authorized company that helps us deliver the Services; We may use a number of methods to confirm your identity when you create an Account. For instance, you might get an email from us asking you to confirm that the email address you gave when opening your Account actually belongs to you; Your email address may be used by us to send you administrative email notices on the status of your Account or other transactions or activity connected to the provision of the Services; Provide the Services you request; Provide improved administration of our Website and Services; Answer your questions and any requests; For fraud protection and/or to verify your identity; Send out surveys, offers, newsletters, and other marketing materials pertaining to our Services and for additional Metal-Projects marketing initiatives. User Testimonials. Users who have enjoyed or not using our services, provide us with reviews and remarks. Such content is occasionally published by us. When we publish this content, we may use our users' first and last names, business name, and home city to identify them. Before posting the user's name with the testimonial, we get their permission.
Creation of Anonymous Data. By leaving out information (such your name), which makes the information personally recognizable to you, we may be able to build anonymous information records from your Specifications and any personal information we gather. To improve the content of our Website and our Services, including our pricing algorithms, we use this anonymous information to analyze request and usage patterns. We reserve the right to reveal anonymous information to third parties and to use anonymous information for any purpose.
What happens if you don't submit the required personal information?
If you refuse to disclose your personal information when requested and we need to process it to comply with the law or to carry out the terms of a contract we have with you, we may not be able to carry out the contract we currently have or are attempting to enter into with you. For instance, we might not be able to give you access to the Website's features (like creating your account or giving you a price) or to reply to or carry out a request you make of us.
In this case, we may have to suspend your Account, but we will notify you if this is the case at the time.
Do we share your information with any Third Parties?
We share your personal information as outlined here and in other places in this Privacy Policy:
In order to: deliver the Services we offer you through our Website; carry out quality assurance testing; make it easier for users to create accounts; deliver technical support; and/or perform other services for Metal-Projects (such as designing, architecture, known as "Partners"), we may share your personal information with third party service providers. Revealing to Manufacturing Partners the personal information of customers. Metal-Projects may assign a Customer's manufacturing project to one of our Manufacturing Partners in order to produce the parts you request via the Services. We may share your information as part of this process with our Manufacturing Partners so they can produce the components, assemblies, and other things described therein. Sharing personal data with third party business partners of manufacturing partners. A select group of third-party business partners that help us deliver the Services to Manufacturing Partners who sign up for our programs may also get personal information about Manufacturing Partners from Metal-Projects. These business partners help us provide you with the card and payment programs. Banks or other financial institutions, credit card network services, and payment processors are a few examples of these third-party business partners. Your personal information that you share with third party business partners will be used in accordance with those partners' privacy rules. Corporate reorganization. In connection with or during negotiations of any merger, financing, acquisition or dissolution, transaction or procedure involving sale, transfer, divestiture or disclosure of all or a portion of our business or assets, we may share some or all of your personal information. Personal data may also be transferred as a corporate asset in the event of insolvency, bankruptcy, or receivership. If our firm, business, or assets are acquired by another company, that business will own the personal information we have collected and will take on the rights and responsibilities related to the personal information as stated in this Privacy Policy. Additional Disclosures Metal-Projects may disclose personal information if it believes in good faith that such disclosure is required (a) in connection with any legal investigation; (b) to comply with applicable laws or to respond to subpoenas or warrants served on Metal-Projects; (c) to protect or defend the rights of Metal-Projects or users of the Website or Services; and/or (d) to look into or help with potential fraud. How we keep your Personal Data secure.
We have put in place commercially reasonable security measures to prevent your personal data from being accidentally lost, used or accessed in an unauthorized way, altered or disclosed. We have established protocols to handle any actual or suspected breach of personal data. We have mechanisms in place to collaborate with the appropriate regulators in the event of such breach. Unless a longer retention time is required by law (for example, for regulatory purposes), we will only keep your personal data as long as we reasonably need to use it for the purposes outlined above. We only allow employees and other staff who have a business need to have access to your personal data to do so. Each of these individuals is bound by a confidentiality obligation. How long we store your Personal Data.
Unless a longer retention time is required by law (for example, for regulatory purposes), we will only keep your personal data as long as we reasonably need to use it for the purposes outlined above. Your Personal Data and Your Rights
Under certain circumstances, by law you have the right to:
Request access to your personal data. This enables you to receive a copy of the personal data we hold about you and to check that we are lawfully processing it. Request correction of the personal data that we hold about you. This permits you to request the correction of any incomplete or incorrect information we may have about you. Request that your personal data be deleted. This gives you the option to request that we stop processing personal data if there is no compelling reason to do so. Additionally, if you have used your right to object to processing, you have the right to request that we erase or remove your personal data from our systems (see below). Object to processing your personal data. This option is available when processing is being done based on a legitimate interest and there is something about your personal circumstances that makes you want to object to the processing being done on this basis. Additionally, if we are processing your personal data for direct marketing, you have the right to object. Request the restriction of processing of your personal data. This enables you to ask us to suspend the processing of personal data about you, for example if you want us to establish the accuracy or the reason for processing it. Request your personal data to be transferred. Your personal information will be delivered to you, or a specified third party, in a structured, generally accepted, machine-readable manner. You should be aware that this privilege only applies to automated information that we used with your initial consent or to fulfill a contract we had with you. Withdraw consent. This right only exists where we are relying on consent to process your personal data ("Consent Withdrawal"). How to exercise your rights.
You can approach us by phone at 0040 754 513 467 or by email at office@metal-projects.com if you want to exercise any of the rights mentioned above.
We rely on our Legitimate Interests as the legal basis for the processing of your personal data that is involved in sending you marketing communications. You can exercise your right to object to the processing of your personal data for this purpose by contacting us directly (please see our contact details below) or by following the opt-out instructions provided in the marketing email you received. We will immediately stop processing your personal data for the purpose of sending you marketing communications when you exercise your right to object. Despite your indicated e-mail preferences, we reserve the right to send you service-related emails, such as updates to our Terms of Use or Privacy Policy.
The majority of the time, there are no fees associated with gaining access to your personal data or exercising any of the other rights mentioned above. Except in the case of consent withdrawal, we may impose a reasonable fee or decline to act on your request if we determine that it is manifestly excessive, or repetitive.
In order to verify your identity and establish that you have the right to access your personal data, we might need to ask you for certain information (or to exercise any of your other rights). This is a security safeguard to make sure that personal information is not given to someone who shouldn't have access to it. In order to respond to your request more quickly, we might possibly get in touch with you and ask you for more details.
We make an effort to respond to all valid inquiries within a month. Occasionally, if your request is exceptionally complicated or you have made several requests, it can take us more than a month. In this scenario, we'll let you know and keep you informed.
Complaints
If you would like to make a complaint regarding this Privacy Policy or our practices in relation to your Personal Data, please contact us at: support@metal-projects.com. We will reply to your complaint as soon as we can.
Privacy and Third-Party Links
This Privacy Policy only applies to data gathered through our website and services. We may offer third-party links on our Website in an effort to give you more value. We have no control over these connected sites, which have separate and independent Privacy Policies. As a result, we are not accountable or responsible for the actions or content of these connected websites. However, we endeavor to maintain the accuracy of our website and appreciate any criticism you may have regarding the external links (including if a specific link does not work).
Online Policy Only
This Privacy Policy applies only to information collected through our Website and Services and not to information collected by us offline.
Do Not Track Signals
When communicating with websites and other online services, some web browsers may send "do not track" signals. What, if anything, websites should do when they receive these signals is not governed by any standard. Currently, we don't react to these signals in any way. We might change our approach to reacting to these signals if and when a standard is established.
Additional Information
The categories of personal data about Romanian consumers that Metal-Projects gathers and discloses, when we decide the means and objectives of data processing, are listed below in accordance with the laws of the European Union. We don't trade in private data.
We gather and divulge the following sorts of personal data for business purposes:
Contact Information and Identifiers, including real name, alias, postal address, unique personal identifier, online identifier, IP address, email address, phone number, account name, gender, age, or other similar identifiers. Usage Data, including internet or other electronic network activity information, such as browsing history, search history, and information regarding a consumer's interaction with an internet website, application, or advertisement.
You can submit a copy, deletion, or right-to-know request by sending an email to office@metal-projects.com or by contacting us at 0040 754 513 467.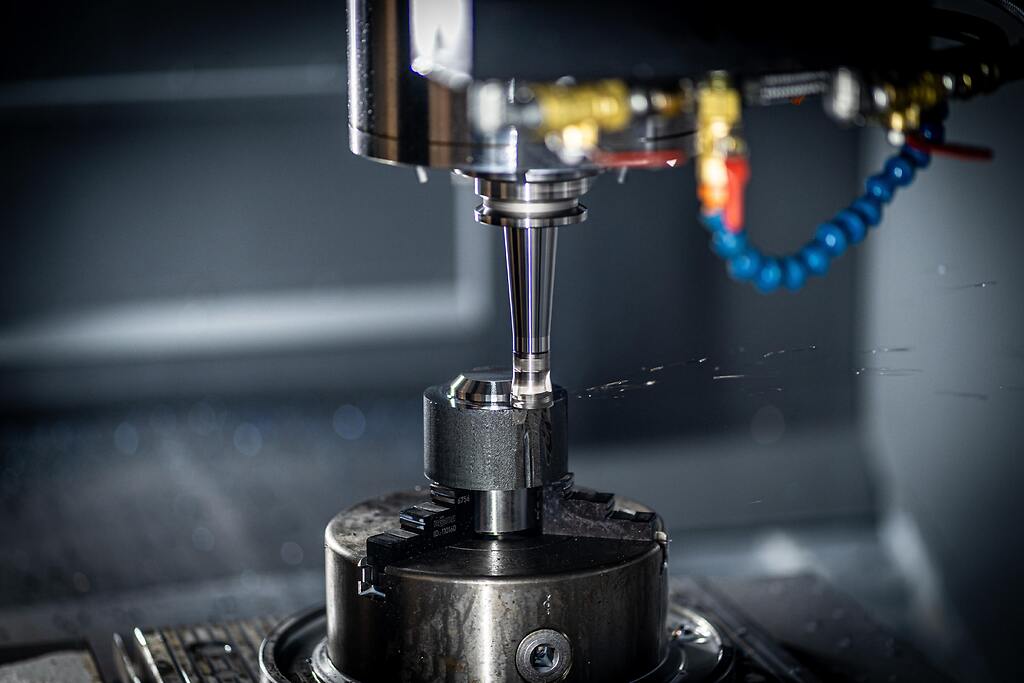 Why to put at work our partner's CNC Machining service?
We can provide customers with CNC machining service being helped byengineers, product developers, designers, and more through our network of 50+ suppliers. Our highly qualified partner crafters can make any custom design, simple or complex. We offer rapid prototyping, small-batch machining with all orders serviced by our partners from end to end. Contact us with a CAD file to get a price, lead time, and design-for-manufacturability feedback on your custom CNC parts. Our partner's fast CNC machining capabilities are ready to meet you at the perfect price and product development stage.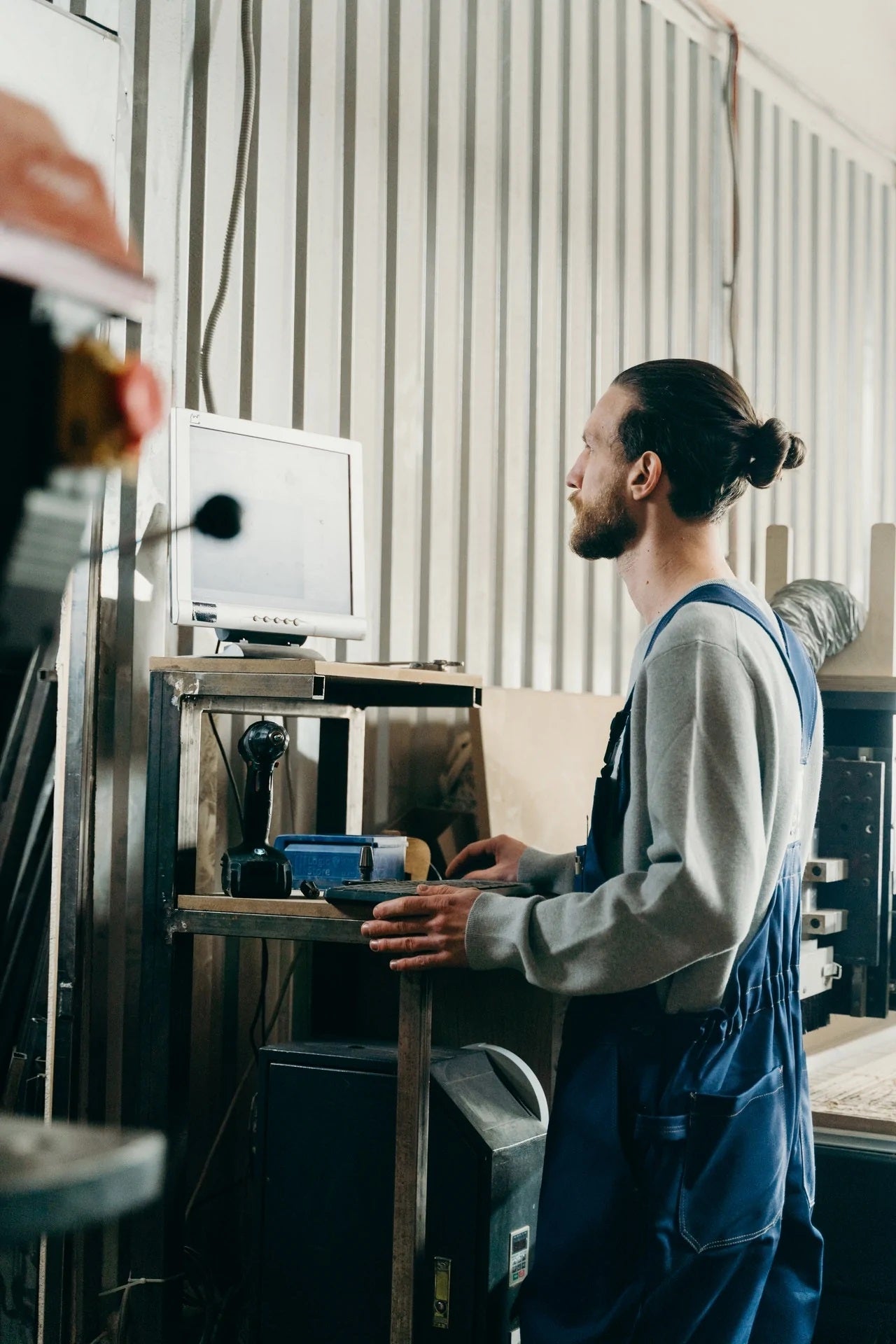 What is CNC Machining?
CNC, or computer numerical control machining, is a manufacturing process that uses automated, high-speed cutting tools to form designs from metal or plastic stock. Standard CNC machines include 3-axis, 4-axis, and 5-axis milling machines, lathes, and routers. Machines may vary in how CNC parts are cut—the workpiece may remain in place while the tool moves, the tool may remain in place while the workpiece is rotated and moved, or both the cutting tool and workpiece may move together.

Skilled machinists operate a CNC machine by programming tool paths based on the geometry of the final machined parts. The part geometry information is provided by a CAD (computer-aided design) model. CNC machines can cut almost any metal alloy and rigid plastic with high precision and repeatability, making custom machined parts suitable for nearly every industry, including aerospace, medical, robotics, electronics, and industrial. Our partners provides CNC services from different materials. Send us your project.